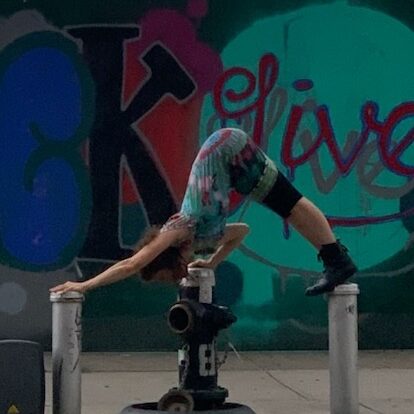 CECILIA FONTANESI
Cecelia's Bio

Cecilia Fontanesi is a choreographer, contemporary and aerial dancer, movement analyst, contact improviser, researcher, and dance therapist. She is the co-founder of Parcon NYC, with whom she created and performed original dance productions, site-specific performances, flash mobs, and community engagement events. Since 2017, she is serving as Artistic Associate for IDACO (Italian Dance Connection), creating opportunities for Italian dance companies to present live performances and dance films in NYC. Cecilia holds a Ph.D. in Neuroscience. Between 2015 to 2018, she collaborated with Jody Oberfelder in the short film "Dance of the Neurons" and the performance "The Brain Piece." She teaches the Laban Bartenieff Movement System at The Laban Institute.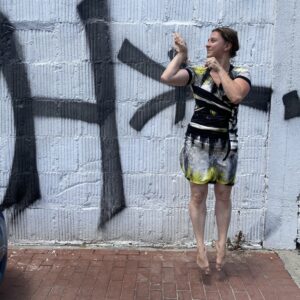 KRISTIN HATLEBERG
Kristin's Bio

Kristin Hatleberg is a dance artist who directs, performs, and teaches cross-genre collaboration. Her interest in thinking through motion has led her to create works with peace negotiators, visual artists, neuroscientists, therapists, architects, perfume makers, puppeteers, composers, filmmakers, and athletes. Her work has been shown in Canada, Greece, Iran, the Netherlands, Turkey, and across the United States. She was an EDD Company Member from 2005 – 2012.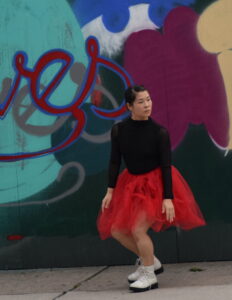 RIE FUKUZAWA
Rie's Bio

Rie Fukuzawa was born and raised in Japan. She received her Master of Arts in Dance Education from Ochanomizu University, Tokyo. She came to New York in 2003 to study dance with an "Overseas Study Program Scholarship for Artists" funded by the Japanese government. Her choreography has been presented at various New York and Japan venues.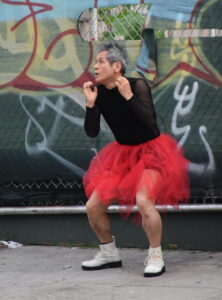 SATOSHI HAGA
Satoshi's Bio

Satoshi Haga grew up in Fukushima, Japan, started his career as a performing artist in the 1980s in NY. His works have been presented at many venues. He performed Off-Broadway production of Charles Ludlum's "The Artificial Jungle" in 2017. He does collaborate work with Jen Shyu (composer & Vocalist), performing at many venues, including The Met Breuer/The Metropolitan Museum of Art, The Rubin Museum, Roulette, Jazz gallery, and other music venues. He is also a visual artist. Recently he participated in Group Show "Le Festival de Bargemon" South France.